One thing is certain.  We've never heard an addiction treatment professional claim that overcoming addiction is easy.  They admit that recovery from addiction takes a strong determination to succeed combined with a large measure of patience and hard work.  In fact, staying in rehab for the full duration of the program is the only way to achieve lasting recovery.  So, why do so many people leave rehab before the program ends? And, what can be done to convince them to stay?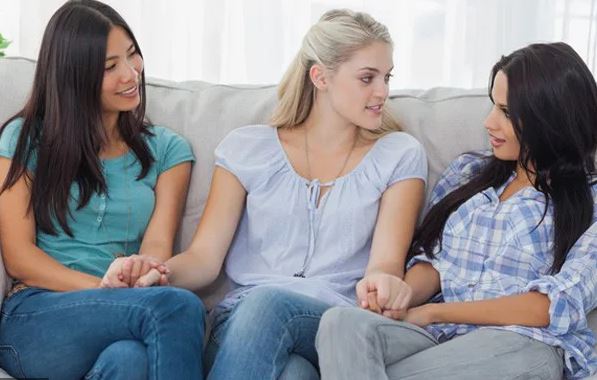 Why Does Someone Leave Rehab Early?
What does it mean when we hear that someone has left rehab early?  Usually, it means they have abandoned treatment within 30 days or less.  Although some treatment programs are limited to 30, 60, or 90 days, studies show that the longer a person remains in rehab, the stronger they become in their ability to stay sober.
When a person enters treatment for addiction, it's essential that they understand that it is not okay to leave whenever they want.  This doesn't mean rehab is like jail. Patients can leave when they want, but they are at risk of relapse. The purpose of rehab is to teach a person coping skills and effective methods for avoiding relapse.  It is a process of specific evidence-based classes, activities, and training, all of which take time. Leaving the program too soon prevents a person from finding out that they actually could have succeeded in recovery.
Some of the reasons people give for leaving rehab early include the following:
"I can't stand being away from my family and friends."
"I went through detox, so I'm cured."
"The people don't understand me."
"They make me work too hard all day."
Unfortunately, many addicts leave rehab within the first two or three days. They make promises, beg, plead, and threaten or anything else they can think of to convince family members to come to rescue them from this bad place.  If they leave and suffer a relapse, they claim rehab doesn't work. It's a cycle that is repeated far too often today.
Staying in Rehab Can be a Lifesaving Endeavor
Many addicts leave rehab and wind up in the morgue.  It's a harsh fact to face, but far too often, these individuals left treatment and overdosed within a few weeks. This is especially true for opiate or heroin addicts. In fact, more than 70,237 drug overdoses were reported last year. Staying in rehab could have prevented these needless deaths.
So, what could have convinced those individuals to remain in treatment for the duration?  Here are a few things that would have helped:
Personal Engagement – Family and friends should encourage their loved one and help them take personal responsibility for their success.  The addict must be convinced that leaving rehab is a self-defeating decision that could put them at risk for severe consequences.
Facility Engagement – It may be that the program is not meeting your loved one's needs. Talk to the counselors about making some changes, or you may need to find another facility if necessary.
Family Involvement – Many facilities allow family members to spend time with their loved while in treatment.  They also offer family counseling which can have a significant impact on how the recovering person stays on track after leaving rehab.
Individualized Programs – If the patient is allowed to take part in planning his or her treatment plan, they feel more motivated and involved.  Helping choose their own path to recovery inspires a person to succeed.
If a loved one calls and begs you to get them out of that place, it will be hard to say no.  But, remember, all addicts are skilled liars and manipulators. They are only thinking about how they feel at that moment.  What they need to focus on is their future. And, learning to focus on the future is something they would learn in rehab if they stay.
Finding the Right Rehab is Part of the Solution
Not all rehabs are created equal, some are great, some are terrible.  When a person finds the right rehab, one they can trust, they are more likely to remain in treatment.  It's difficult for some addicts to realize that recovery is not a destination; it is a journey they will remain on for the rest of their lives.  That's why it's important to gain the skills that will prove valuable in the process.
Article Source: bestdrugrehabilitation