Surprisingly, many people today are still confused about the differences in detox and rehab.  The terms are often used interchangeably.  However, there are many significant differences between the two treatment processes.  Although they differ, both of these treatment methods are dependent on each other to ensure lasting recovery from addiction.
So, let's take a look at what happens in detox and rehab to help clear up some of the confusion about the differences.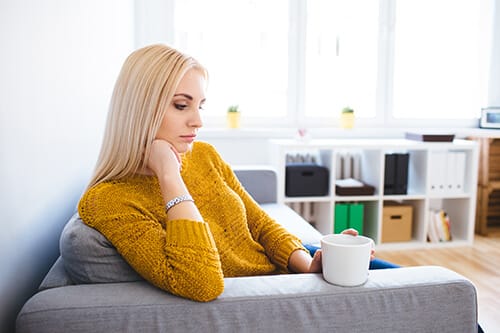 What to Expect in Detox
Detoxification, or detox, is the first step in a comprehensive approach to overcoming addiction.  This step in treatment rids the body of all traces of the toxins left behind by the addictive substances.
Depending on the substance involved and the severity of the addiction, detox may require medications to minimize discomfort and ensure a safe withdrawal process.  Of course, other methods are available which don't rely on medication. In fact, these detox methods are known as the holistic, or all-natural approach.
During detox, a person can experience a range of withdrawal symptoms that can vary in intensity with each individual:
Nausea, vomiting
Sweating
Shakiness
Tremors
Headache
Agitation
Aggression
Hallucinations
Sleeplessness
Confusion
Muscle aches and pains
In severe cases, the withdrawal symptoms can become life-threatening, such as:
Delirium
Fever
Rapid heart rate
Seizures
Coma
In most cases, medically supervised detoxification is the best choice.  The individual is monitored 24/7 to ensure a safe withdrawal process.  Additionally, depending on the facility, relaxation techniques are utilized to help minimize the discomfort, which can include massage, aroma-therapy, music, meditation, and more.
Overall, the purpose of detox is to cleanse the body, eliminate cravings, and prepare the individual for the next stage of treatment which is rehabilitation, or rehab.
What Happens During Rehab?
In short, the purpose of rehab is to address the co-occurring issues that contributed to the addiction.  For instance, many addicted individuals suffer from depression, anxiety, low self-esteem, or other emotional or mental disorders.  Therefore, a comprehensive rehab program offers a variety of activities and classes that are designed to target each client's specific needs.  The daily routine may include some or all of the following:
Group and Individual Counseling
Cognitive Behavioral Therapy
Moral Reconation Therapy
Relapse Prevention Groups
Anger Management
Stress Reduction
Nutrition/Healthy Living
Life Skills
Coping Skills
Self-Awareness
Drug Education
Music and Art Therapy
Mindfulness Sobriety
All in all, the above evidence-based groups help individuals identify and address the underlying reasons for their drug abuse.
How the Differences in Detox and Rehab Work Together
Without detox, rehab won't work.  Without rehab, detox is a waste of time in most cases.  Therefore, to successfully overcome substance abuse, the physiological and psychological aspects of the addiction must be addressed concurrently.
For example, unless the person undergoes detox to eliminate cravings, they won't be able to focus on a rehab program. If they don't enter rehab immediately after detox, relapse is more likely.  This happens because detox does not address the psychological components of the addiction. Therefore, a combination of detox, rehab, and aftercare are the ideal approach to overcoming addiction.
What is an Aftercare Program?
As the name implies, aftercare is a program that comes after rehab.  The purpose of an aftercare program is to provide continuing support and guidance to recovering individuals as they reintegrate back into society.
The important thing to remember about recovery is that it is not a destination you reach at some point. It is a long-term, ongoing process that continues for a lifetime.  It can be challenging, so it's critical that recovering addicts have a strong support system to help them cope when things get tough.
In brief, some of the services offered by an aftercare program can include:
Sober living or Halfway houses
Regularly scheduled counseling or group meetings
Assistance with obtaining employment, transportation, childcare, etc
Follow-up by staff members by phone or scheduled appointments
Also, another benefit of an aftercare program is that the individual doesn't feel all alone in the big, scary, sober world.  Someone is always available to offer encouragement, advice, or support as needed.
Article Source: bestdrugrehabilitation.com